Anglia School of Motoring provides driving lessons in the following areas of Walsall:
Caldmore
Bescot
Pleck
Palfrey
Fullbrook
Highgate
Maw Green
The Delves
Yew Tree
Walsall has a wide variety of roads including dual carriageways, roundabouts and good access to the central motorway network. The area has plenty of quiet residential streets and a busy ringroad with some challenging junctions.

Learning to drive in Walsall FAQs
How much are your driving lessons?
What cars do you provide?

We offer:

Female driving instructor with 34 years experience in a Toyota Yaris petrol car with manual transmission.
Male driving instructor with 36 years experience in a VW Up petrol car with manual transmission.
Do you offer automatic tuition?

No, we only provide manual driving lessons.
What can beginners expect?

The Delves is a great area for beginner drivers where you will learn the car controls if it's your very first lesson. The estate is also handy for those who have had a little practice either with a family member or another instructor because it's a vast area with long, short, and flat roads plus hills and speed bumps.

The roads around the Delves are wide, which makes it easier for learners to practice moving off and stopping, clutch control including angle, uphill and downhill starts plus emergency stops, changing gears, and learning the difference between side and main roads. Woodruff Way is a good spot to practice steering control around bends.

There is also a roundabout with hardly any traffic enabling you to practice the approach and how to negotiate, perfect for when you are ready to move onto busier and more complex roundabouts.

Another suitable and quiet residential area is close to the Walsall Campus of the University of Wolverhampton just off Tame Street East. Here you will learn everything as above plus how to deal with crossroads including give way and stop signs.
What can advanced learners expect?

The residential area around New Mill Street has parked cars on both sides during the day and evening with barely enough room for one car, and where no vehicle has priority. This is where an advanced learner will practice meeting opposing traffic safely. You will learn how to assess what sort of action the oncoming driver is likely to take and act accordingly.

Walsall has a lot of controlled and uncontrolled crossroads, which is fantastic when learning whether to position nearside or offside for turning right at a traffic light either in front of the opposing car or behind it, plus how to deal with box junctions.

There is an unusually shaped double roundabout close to Queen Mary's Grammar School, where drivers often get confused. You have to give way to traffic on the right at the first roundabout, the second one does not have any give way markings.

Walsall town centre is busy and contains one-way streets, bus lanes and complicated junctions, such as the large crossroads where Lichfield Street meets Broadway North by the arboretum. We then head past Queen Mary's High School towards the motorway roundabout observing signs and road markings. This will lead us onto The Keyway where you will experience merging and driving at 50 mph before negotiating a busy roundabout with a three-lane approach.

Bay parking can be practised in the large retail park off Bescot Road or the Asda car park on George Road.
Do you offer motorway lessons?

Yes, we offer motorway driving lessons. The nearest motorway to Walsall is the M6, which is accessed via junction 10. We will arrive at the roundabout from Broadway after driving along the A454. The roundabout information board may seem to display six exits; however, it only has four. It's important to pay attention to the roundabout boards in advance so you can negotiate the junction seamlessly.

At the junction 10 interchange, we can choose to go left for M6 southbound where we will come off at Junction 1 of the M5 and then re-join before continuing to Worcester. This will help you practice leaving and joining the motorway. Alternatively, we can choose the northbound heading to North West Stafford and join the M54 for Telford.

We can use a sat nav for any journey; however, it's still important to read the signs and road markings in case the layout has recently changed.
Where can I take my practical driving test?

Wednesbury driving test centre is the nearest to Walsall located 3 miles away or you can use the Wolverhampton or Birmingham test centres, which are both 7 miles away.
Where can I take my theory test?

Wolverhampton theory test centre is the nearest to Walsall located 7.5 miles away or you can use the Dudley theory test centre, which is nearly 9 miles away.
How do I apply for my provisional licence?
Book your driving lesson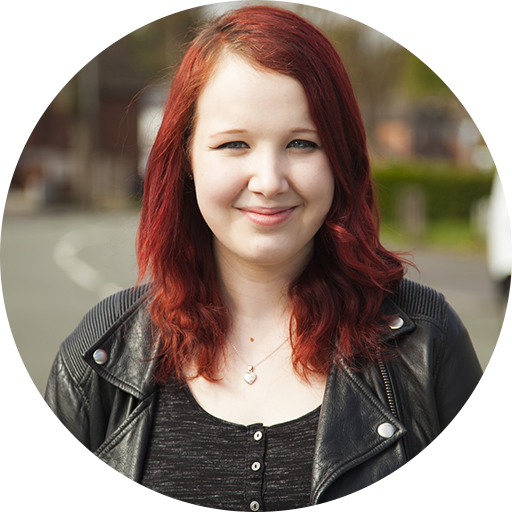 I'm really confident after I've had a driving lesson with Rita. She is very good at relaying instructions to you and going at your own pace. She doesn't rush you or let you feel panicked if you've done something wrong. My mom passed first time with Rita."
Driving instructor in Walsall
Our driving instructors are very familiar with Walsall including its traffic hotspots and the best locations for pupils to master their driving skills. We offer the following:
DBS checked instructors who follow strict coronavirus guidelines.
We'll pick you up and drop you off at a location of your choice, many of our student learners ask to be picked up at Walsall College.
We turn up on time and give you the full time you've paid for.
You'll get professional and patient tuition designed to keep you safe on the roads long after you pass your test.